a store for modern urban living
More than a look, it's a lifestyle.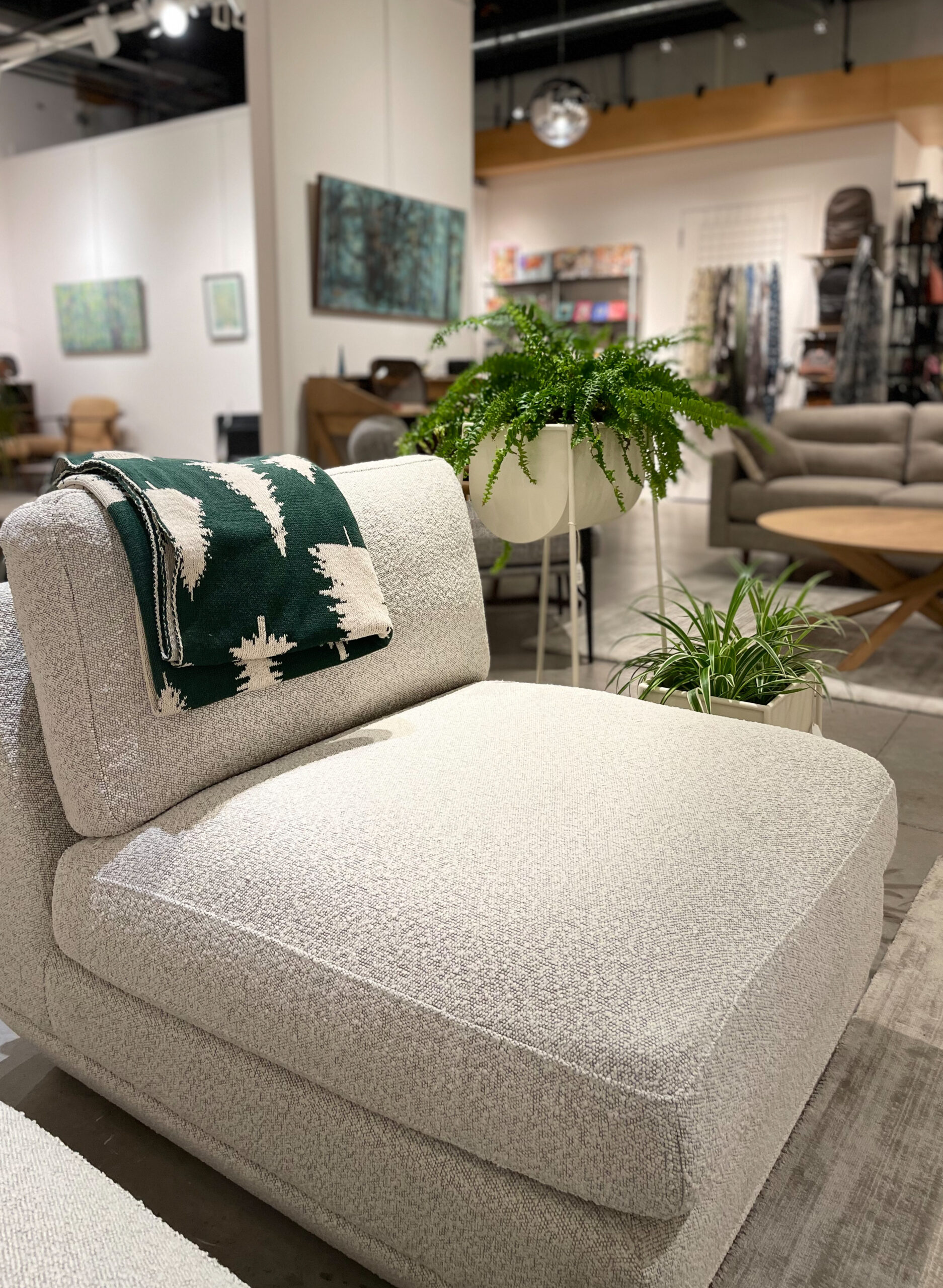 Our retail store offers an eclectic blend of affordable modern furniture & home décor. We've curated an assortment of accessories, accents, and gifts by design driven brands. You'll find something for everyone in our store. Some say the furniture is mid-century modern, some say it's contemporary and casual. No matter what you label it, we know its furniture near and dear to us that is made with quality and you in mind. We've expanded our store to add more throws, pillows, candles and other home accents you can't find anywhere else. We love stationery and toys for all ages and have added quite an assortment of puzzles, books, games, journals and greeting cards. We are designers with a passion for furnishings and so much more. Our hope is that you'll get as much joy out of our store and gallery as we do! Yes, we started as a furniture store but consider us more as a mercantile respite to pull up a cozy chair (or sofa) and explore a new book, game, or puzzle. We hope you stop in soon!
Store Hours:
Tuesday – Friday 11am – 6pm
Saturday 11am – 5pm
Sunday & Monday Closed
You can also shop online anytime & pick up in-store
We provide a venue to showcase the creative talents of regional artists, and we take great pleasure in exhibiting their work in our well curated lifestyle settings.
Our current exhibition,
The Dude Does Not Abide by Artist Paul Garland
Features two series of his latest paintings
On View September 5 thru November 4, 2023
Art work shown here:
xxxx | acrylic on wood panel | 20″ x 20″ 8″ x 8″
Axom Home located in Rochester, NY is nestled in the heart of the vibrant South Wedge Neighborhood.  Our retail store sits next to Designs by Bradley James Florists and across from the nationally renowned chocolatier, Hedonist Chocolates. Our home store combines modern furniture, art, and accessories into inspiring home-like settings. Axom Home Store brings you the big-city boutique shopping experience with that home-town roc-city feel. With the cozy Happy Earth Tea Shop and Coffee Connections just up the street there is plenty to do, before or after shopping.
Store Hours:
Tuesday – Friday 11am – 6pm
Saturday 11am – 5pm
Sunday & Monday Closed
You can also shop online anytime & pick up in-store or curbside.
Questions, comments, want to say hi, (585) 232-6030
or email:
customerservice@axomhome.com
Our feature brands are Gus*Modern and Ethnicraft. Their on-point 'New-Modern' aesthetic fuses artisanal craftsmanship, authentic designs, and timeless materials into curated collections of ready-to-ship contemporary furniture.
Win a $250 Gift Card
Subscribe to AXOM Home emails to be automatically entered to win a $250 gift card! You'll receive updates on what's new at AXOM Home & Gallery, be the first to hear about sales, promotions and special events.